by Emma Coleman Jordan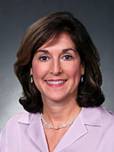 Today's New York Times reports (article here) that Dr. Anna Pou and two nurses, Cheri Landry and Lori Budo were arrested last night on suspicion of being principals to second degree murder in the deaths of patients in Memorial Hospital in New Orleans. The deaths were among the 45 deaths that occurred at Memorial during hurricane Katrina. The hospital is owned by the scandal-plagued Tenet Healthcare Corporation. Tenet Healthcare is the target of federal investigations and shareholder lawsuits.
Medical Corporate Cost/Benefit Analysis
Univ. of Pennsylvania law professor Arthur Caplan, director of the Center for Bioethics, an expert in health policies and ethics, said Tenet has a history of promoting profits over patient care. "I think at the end of the day, if you look at over the past 15 to 20 years of the company, you'd have to say the management has been pushing the bottom line, telling doctors to cut corners, basically saying we are going to evaluate you and promote you based on how well you make money, not on how well you take care of the patients." Interview here
Medical Whistleblower
Dr. Bryant King, who was working as a contract physician at Memorial Hospital during Katrina, told CNN that while he did not witness any acts of euthanasia, but that "most people know something happened that shouldn't have happened." Interview here.
Drew GRIFFIN Reporter for CNN : Dr. King said another hospital administrator asked if he and two other remaining doctors should pray. King says, one of those doctors, Dr. Anna Pou, had a handful of syringes.
B. KING: This is on the second floor in the lobby. This -- and across that walkway, there's a group of patients. And Anna is standing over there with a handful of syringes.
GRIFFIN (on camera): Dr. Anna Pou.
B. KING: Talking to a patient. And the -- the words that I heard her say were, "I'm going to give you something to make you feel better." And she had a handful of syringes. I don't -- and that was strange on a lot of -- on a lot of different levels. For one, we don't give medications. The nurses give medications. We almost never give medications ourselves, unless it's something critical. It's in the middle of a code or -- even in the middle of a code, the nurses give medications.
Nobody -- nobody walks around with a handful of syringes and goes and gives the same thing to each patient. That -- that's just not how we do it. Entire interview here